Grid Bot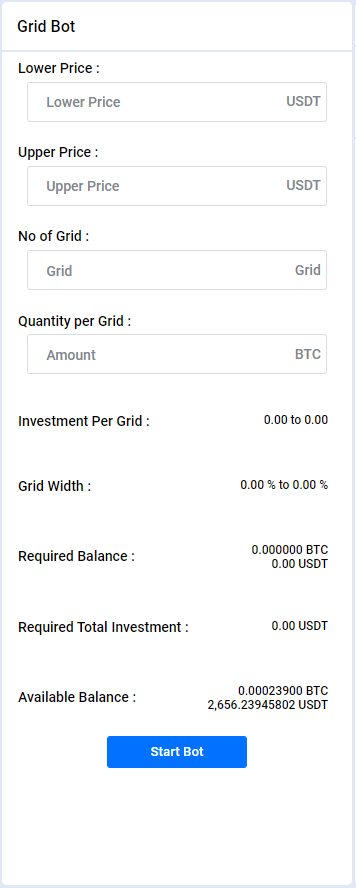 What is Grid Bot ?
Grid Bot allows to set buy and sell orders at predetermined price range and it's helps to make a profit from the markets ups and downs fluctuation.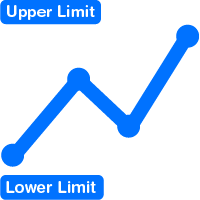 Lower/Upper Price
Lower/Upper Price define your Grid-bot range when the pair's market price fluctuate in this range you can make profit.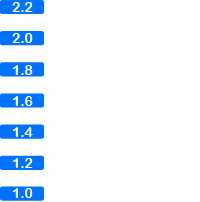 No. Of Grids
It's represent total number of open orders (Buy and Sell orders) stay in Grid-bot. when bot is running or Active status.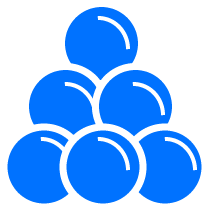 Quantity Per Grid
It's shows that how much quantity you want to Buy or Sell at every orders within the Grid-bot range.
Grid Bot Running 24/7 ?
Yes , its work 24/7 for you. and it's create automatcly orders when Grid-Bot statergy criteria fulfill.